Country of Origin: France
Weight: 10g
Shelf Life: 24 Months
Formulation: Liquid
Pet Type: Dog
Ang produkto FRONTLINE Plus for Dogs Flea & Tick Treatment for Dogs Repellent Anti-Flea Anti-Itching ay kasalukuyang ibinebenta para sa ₱289 hands-on delivery sa Plaridel, Bulacan area.. Ang store na ito ay hindi na-rate ng mataas, kailangan mong matuto nang higit pa o direktang makipag-chat sa may-ari ng shop upang talakayin ang paraan ng warranty.
▶ ▶ Follow us for extra discount! Hope you can enjoy your shopping trip in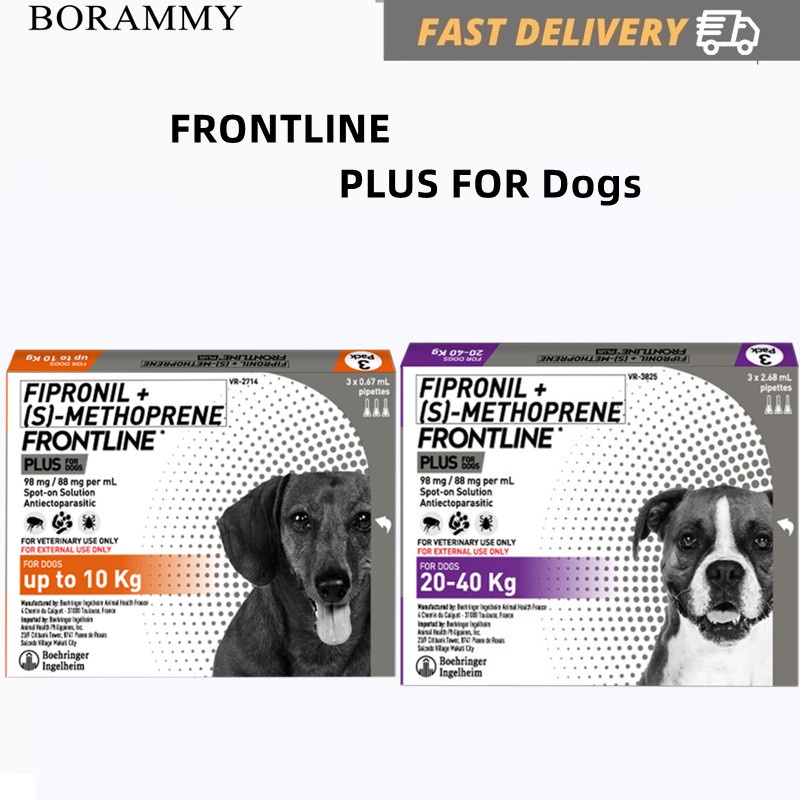 cause big problems for your dog if you don't kill them fast
larvae, ticks, and chewing lice in an easy-to-apply topical treatment
Its waterproof,
prevent new ones
and 132 pounds, and trusted by vets and pet owners for over 20 years
Plus, the #1 name in flea and tick control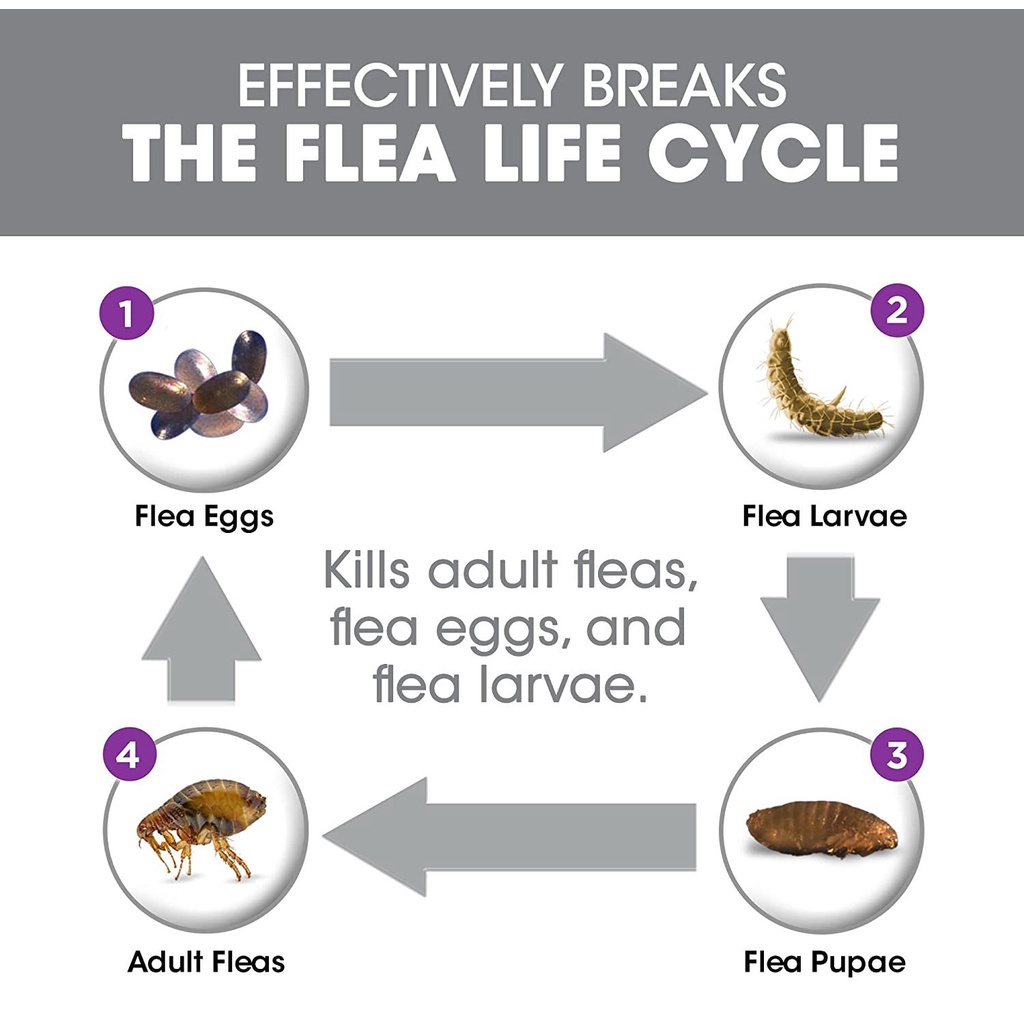 Data on File at Boehringer Ingelheim
Quickly kills adult fleas, flea eggs and larvae, ticks, and chewing
weeks or older
prevent future infestations
Once applied, waterproof after just 24 hours
Monthly application ensures maximum efficacy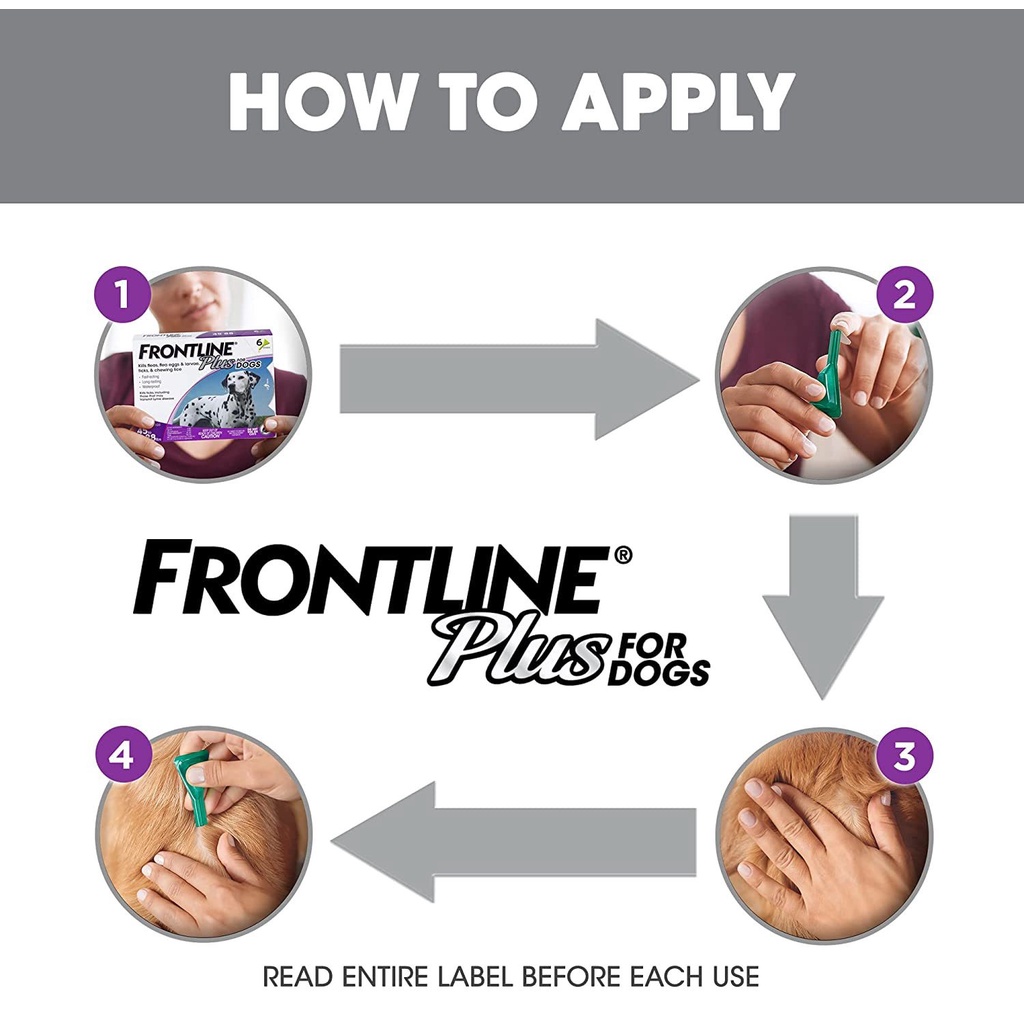 To apply to your dog, simply follow these steps:
plastic tab to expose foil backing
to open
you—and breaking off applicator tip
Place the applicator tip just above the skin and squeeze firmly
your dog's skin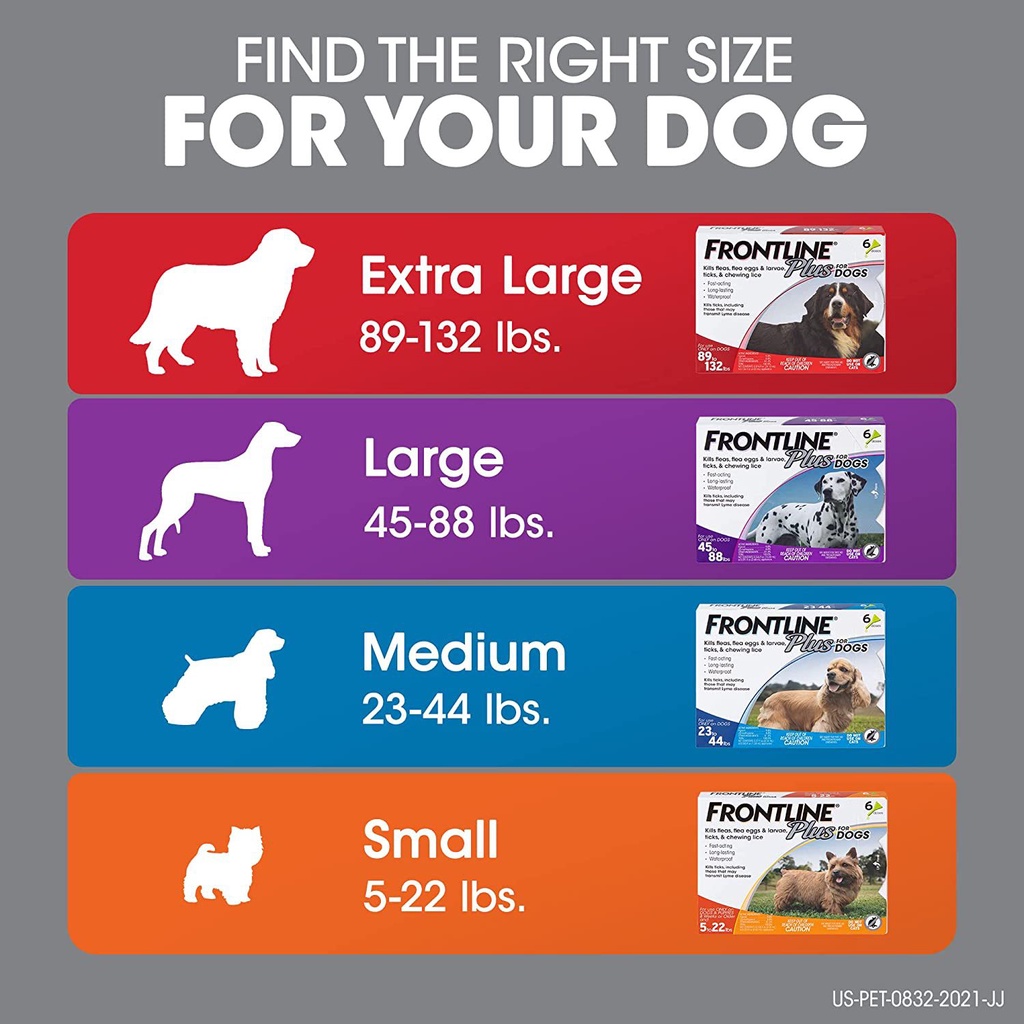 Avoid contact with treated area until dry—FRONTLINE Plus will be
Repeat every 30 days for maximum efficacy
Dogs and Puppies (over 8 weeks of age, that are 2kg or over
be used in pregnancy and on nursing bitches)
FRONTLINE® PLUS contains two powerful flea and tick killing ingredients:
Fipronil kills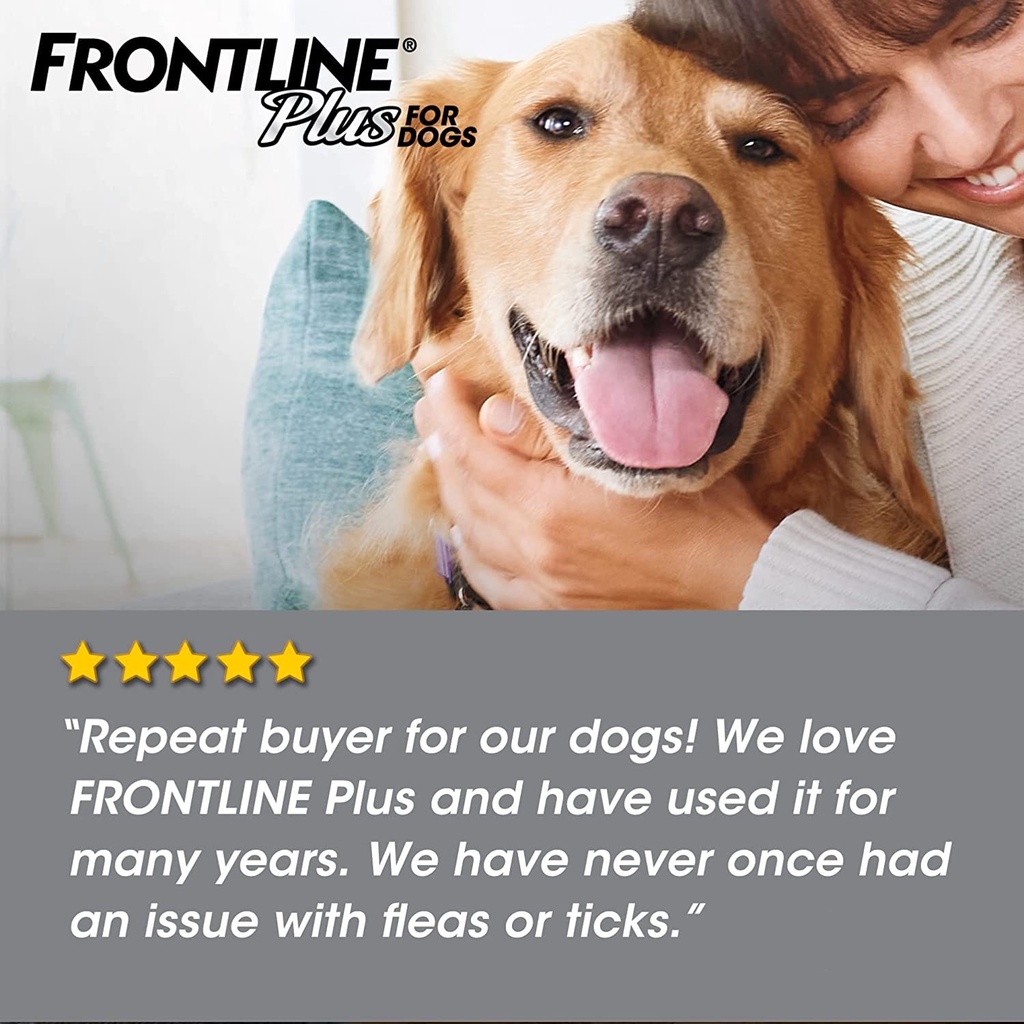 (S)-Methoprene kills flea eggs and larvae
PLUS effectively targets all stages of fleas, from eggs to adults,
After the
fleas, ticks, and chewing lice for a full 30 days
Do not use on puppies under 8 weeks of age and or
Individual sensitivities, while rare, may occur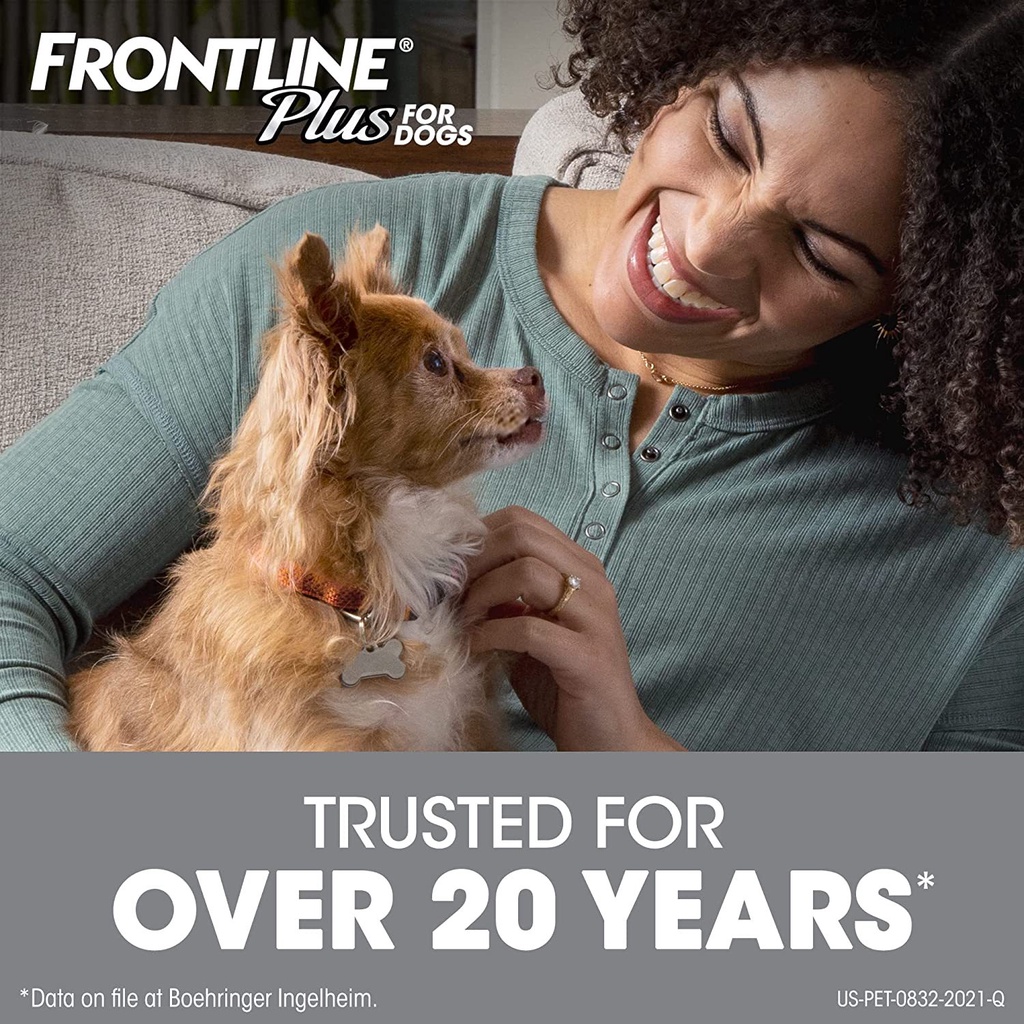 Storage Instructions
children and animals
Remove dog's collar
Avoid touching the wet application spot
Give each of your dogs its own complete dose
8 weeks or older and up to 10 kg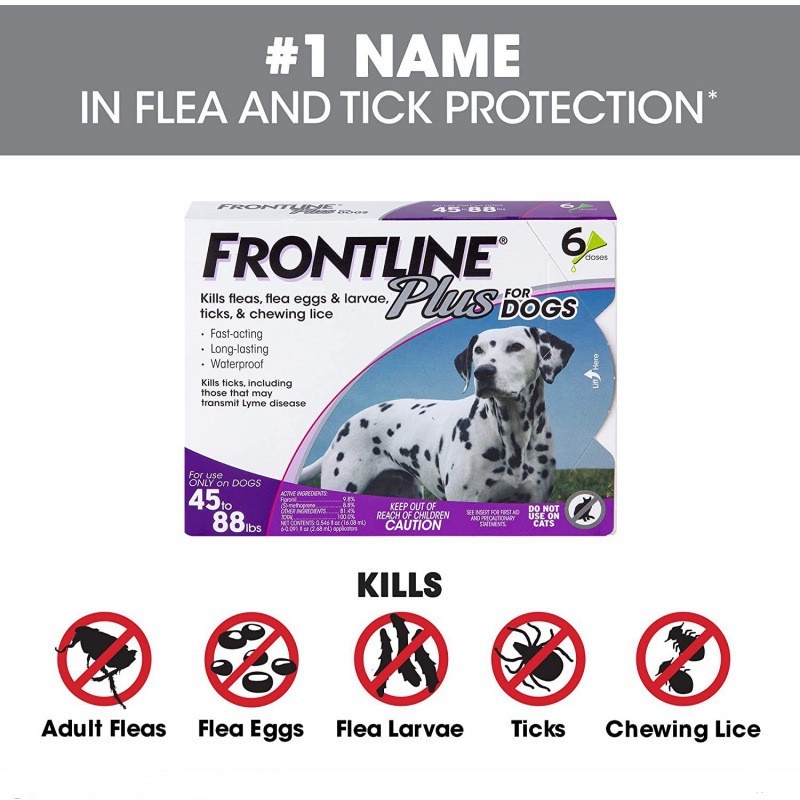 Why might I see fleas on my dog after treatment?
So, seeing fleas on top of the haircoat after applying FRONTLINE® PLUS for Dogs can be an indication that the product is working
#FRONTLINE Plus#Fleas for dogs#Tick treatment,#Insect repellent for dogs#Prevent fleas and itching#